Let's face it, trade shows are expensive. As a manufacturer or reseller, there are some you can't afford to miss out on. If your competition attends, you need to be there to show the market you're a player as well. Participating as a vendor can cost in the tens of thousands, and that's just for the booth space. There are costs associated with designing, building, and setting up a booth, bringing equipment and/or vehicles on site to display, and hiring out or paying staff to work the show.
What's an obvious component missing from all these costs? The time and effort you should invest in trade show marketing before the event to make it all worth it!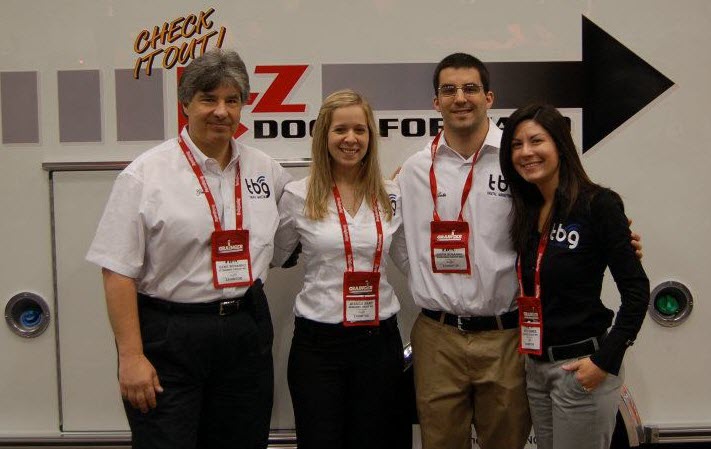 The Bonanno Group, Inc. attending FDIC International, the world's largest fire training based conference and exhibition.
Developing a trade show marketing plan shouldn't happen days or weeks before the event. For a large show, you should plan 4 to 6 months ahead. For example, FDIC International is held in April each year. If you're attending in 2016, you should already have a game plan established. If you haven't started planning yet, let us help you get moving – better late than never, right?!
Here are a few things to include in a successful trade show marketing plan.
Set your Trade Show Marketing Goals
Are you looking to generate new leads? Do you want more booth traffic than last year? Is connecting with current customers to improve relationships on your list? Set your goals and establish metrics to track your success. You will only know how effective you are if these things are in place.
Put Your Plan In Writing
A fruitful trade show marketing plan has MANY components. You need to make use of all your marketing tools. That includes planning for optimal booth design and layout, developing creative promotions or contests, leveraging social media to drive traffic, publicizing through traditional outlets such as press releases, creating compelling content to pass out, and more.
How will you create all of this and when will it be completed? Getting it all down on paper to hammer out the details, assign responsibility, and hold accountability through deadlines is crucial for a winning plan.
Download a simple sample trade show marketing plan here.
Follow Through By Tracking and Analyzing Your Results
Trade shows are physically draining. We return to home base overwhelmed, frantically trying to play catch up. All this commotion causes us to skip forward, not taking the time to properly assess how we did at the event.
Here are some important questions to ask yourself when you return from a trade show:
How many leads did you generate and what happened to that information? Is a sales team member following up? Were they entered in your CRM? Have they been added to your email newsletter?
How many opportunities came in after the show from literature you passed out or other outlets? Do you have a dedicated phone number on your marketing materials? Are you driving traffic to a specific landing page? Shows can be overwhelming for attendees too, and many will follow up after they've had the chance to return home and settle in.
What vendor did a better job than you and why? It's so important to take the time to leave your booth and explore the floor to see what/who people are engaging with. Identifying what others are doing well can help you make improvements at your next trade show event.
What worked in your booth and what didn't? Did your employees have a clear understanding of what their job was? Were the messages each of them promoting representative of your brand? Did you ask customers what drew them in? Highlight your wins and reassess your weaknesses.
While this may seem like a lot of extra work, we promise it's worth it. You've made the commitment and investment to be at a show… now get your money's worth by promoting it and following through! Subscribe to our blog for future posts detailing each pre-show marketing material you should create. Or, contact us today at to speak with one of our Digital Marketing Account Managers who can help you get started.