TBG Digital Marketing is pleased to announce the launch of MMair.com. This was a rebranding and site redesign project for Mermaid Manufacturing. The company is an established marine and medical refrigeration manufacturer located in Fort Myers, FL, focused on climate controlled solutions.
When we started the Mermaid Manufacturing project, the client was open to rebranding. Knowing they would be investing a lot of money into a new website and lead generation technology, giving the Mermaid Manufacturing logo a face lift was a smart choice.
Previous logo: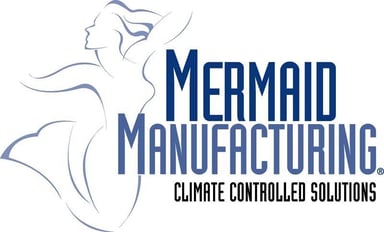 Working alongside the Mermaid Manufacturing team, we were able to design a new logo for the company that provided a similar look, but with a more modern feel that also referenced their two main target audiences. We collected design considerations from the client and then crowdsourced the logo to complete the rebranding project more affordably. They were very pleased with the results and we believe the new logos more adequately represent the professionalism and offerings of the company.
New logo: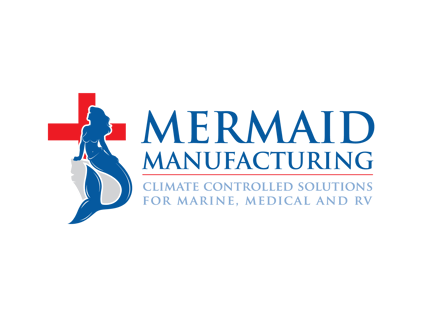 The second phase of our work with Mermaid Manufacturing was to design and build a new website. Their previous website had become outdated and neglected as the site had aged and working with the original developer was no longer an option. The customer knew it was time to invest in a responsive site that made it easier for customers to find products and specifications, as well as having a platform that was user-friendly to update for the Mermaid Manufacturing staff.
Old site: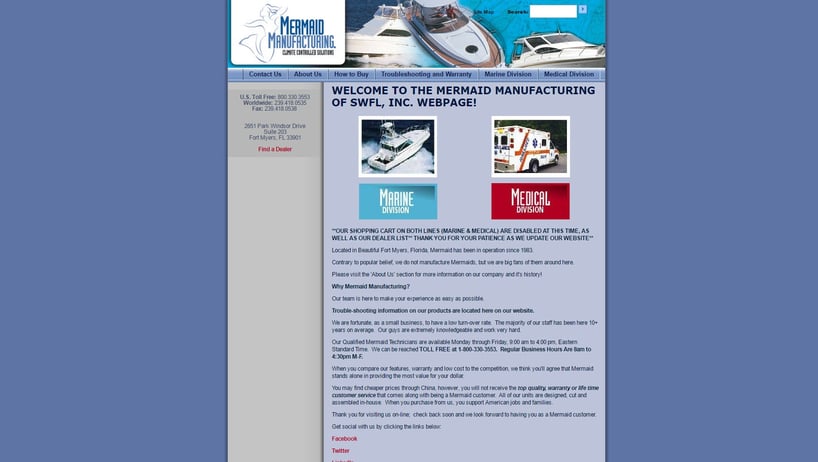 As with all of our client engagements, we took a consultative approach to develop the new site, spending much time on the front end to understand their business processes and goals, as well as the customer personas they target. This process allowed us to create a detailed blueprint of the new site, including graphical mockups, so Mermaid Manufacturing would know exactly what the end product would look like and how it would function.
New site: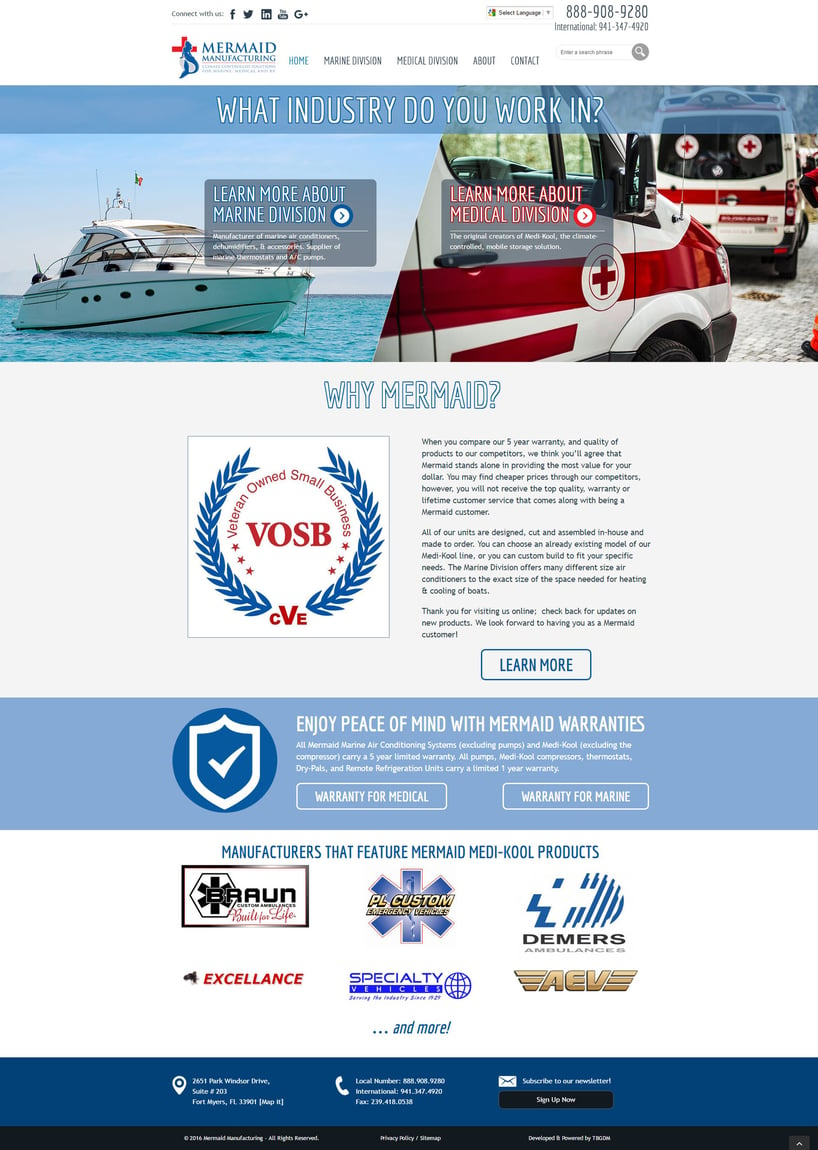 We are very excited for Mermaid Manufacturing on their rebranding and site redesign. We firmly believe the new website will increase their leads from the Internet and generate more revenue overtime. In addition, we added in a host of features – such as call tracking, email lead generation tracking, and analytics – that will allow them to better quantify the leads coming in and validate their investment in maintaining the site and ancillary online marketing efforts going forward.
To visit our newest site launch, visit Mermaid Manufacturing at: www.mmair.com
If you like the comprehensive approach we take when developing sites, we might be a good fit for your organization. Whether you need a new site or a designated approach for your digital marketing strategy, request a free consultation or call us today to start the conversation!