Let's face it. You know that the server in your basement IT room holding all of your company's files and documents is archaic. It needs to go and it needs to go fast. You could try something cumbersome like Office 365, but a simple, cloud document management system is a better choice. So, which one should you choose? As a Digital Marketing Agency focused on finding only the best solutions for our clients, not only have we implemented a secure content management system and collaboration platform for our own business, we've also worked with several manufacturers to successfully replace their in-house Intranet. We have found the best document management software to work with is an Enterprise account from Box.com.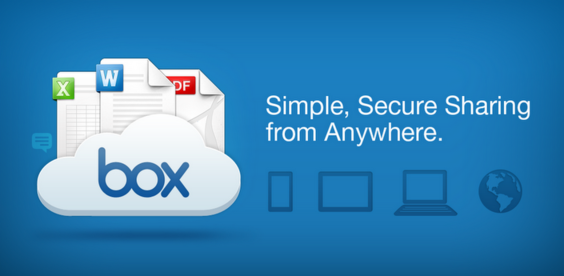 What is Box?
Box is an online file sharing and cloud content management service for businesses. The Box Enterprise version allows companies to securely store, share and manage files, anytime, anywhere.
Simple, Secure File Sharing:

Box allows you to upload large files and share them in a secure manner without the complexities of FTP. You can

customize Box shared links with passwords, expiration dates and restricted download access for further protection of your content. Send customers detailed videos on how a product or service works, or other detailed documents aimed to enhance their user experience.
Unparalleled Data Security: Box uses several data centers with multiple providers to build redundancy into their services. They also protect the confidentiality and integrity of your files in transit or at rest with end-to-end encryption and intuitive tools to alert you of any malicious activity. This is particularly important for manufacturers with patented products designs or companies with other sensitive data.
Access To Files Anywhere, Anytime: Box is a robust cloud storage solution, allowing access on a MAC, PC, or mobile device. Box Sync ensures you have latest file version, and lets you view, share and edit any kind of file, wherever you are, online or off. Wouldn't it be great to be on site with a customer and share product literature as a leave behind with them right from your mobile device?
Reporting Tools: Track who looked at a document last, how many times it was downloaded and more with instant content and user activity reports. Wouldn't it be nice to know how or if your employees or resellers are using the files you've worked so hard to develop?
Complete Control Without The Hassle: Box has developed a world-class cloud storage system with all the bells and whistles your business could ever ask for. Focus on managing and sharing your files without the complex IT administrative issues or security concerns. This is great for companies with a smaller IT staff, or even those that don't wish to invest large amounts of money into hardware or software that will quickly become obsolete.
Ready to learn more about Box? Watch this short overview video.
Take the next step in implementing the best document management software for your business!
Click to edit your new post...